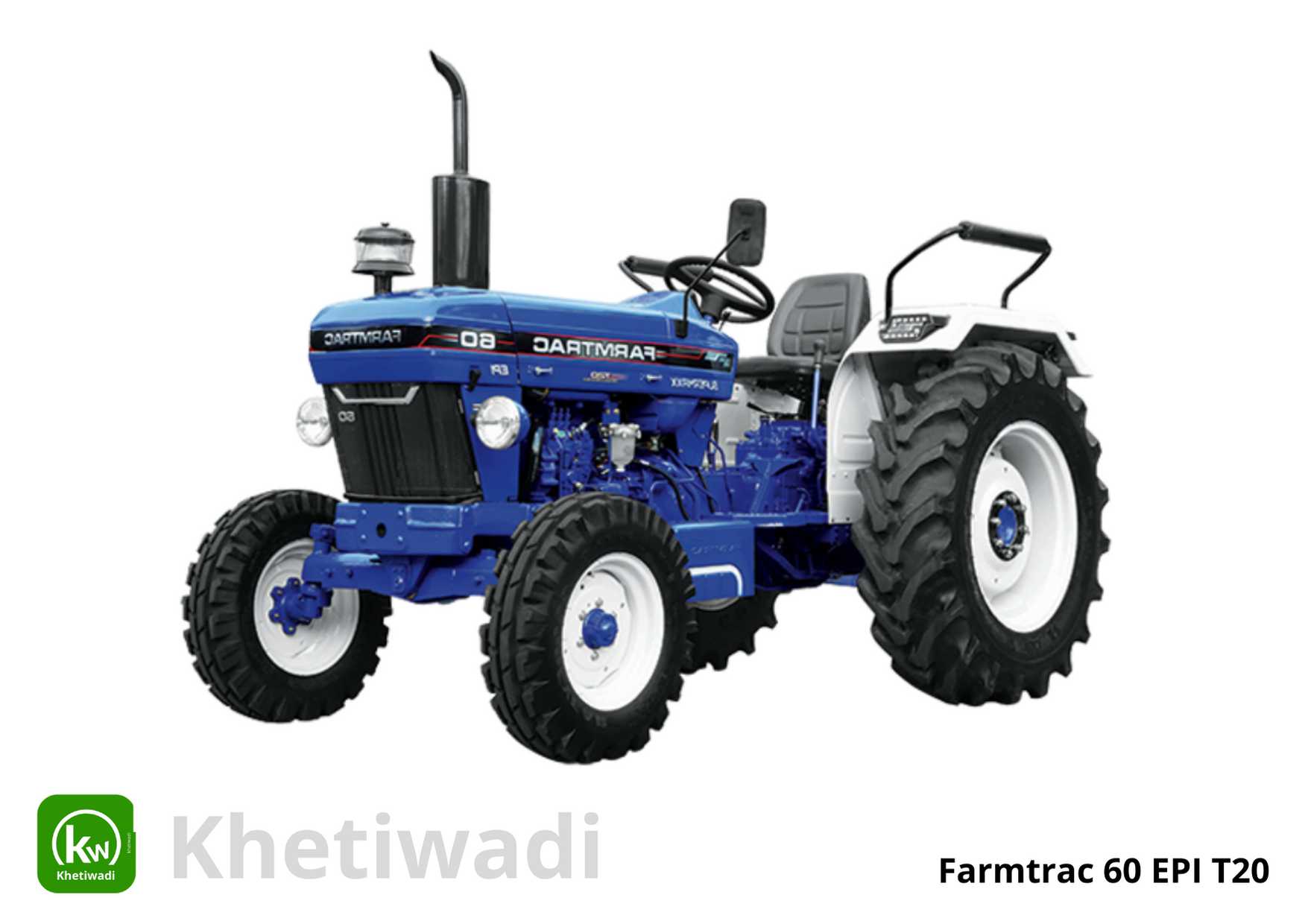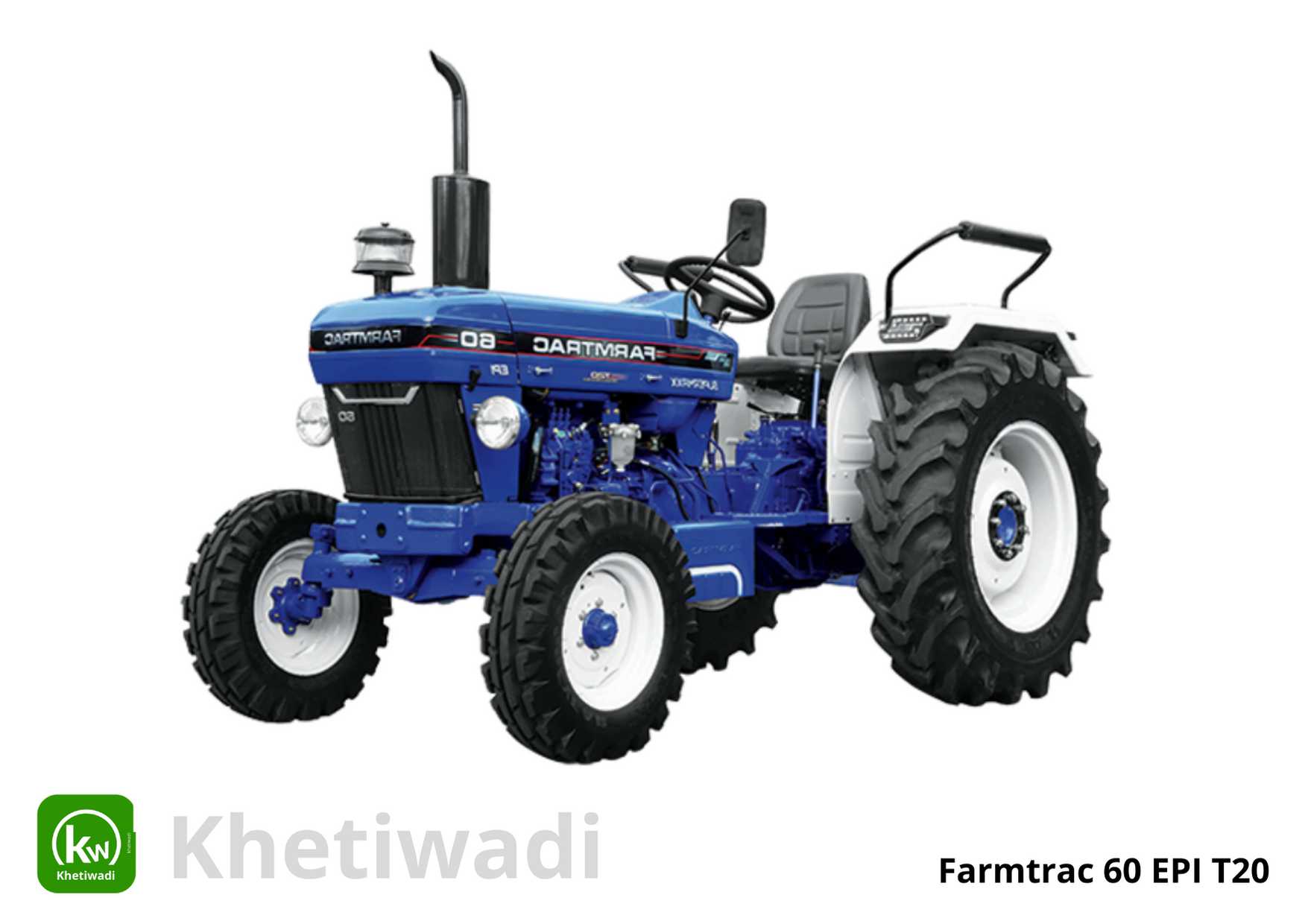 Farmtrac 60 EPI T20
Price : ₹ 7,00,000 - ₹ 7,20,000
Engin Power : 50 HP PTO Power : 43 HP Gears : Forward Gears : 16 Reverse Gears : 4 Type of Steering : Power Steering Type of Brakes : Oil Immersed Lifting Capacity : 1800 kg
Overview
The Farmtrac 60 EPI T20 is provided with a 3-cylinder powerful engine, which produces 50 hp at a rated rpm of 1850. Key features of the Farmtrac 60 EPI T20 are its transmission, steering type, brakes, and more. The Farmtrac 60 EPI T20 is equipped with a single or dual clutch option that is important in operation. The Farmtrac 60 EPI T20 is equipped with a fully continuous mesh gearbox. The Farmtrac 60 EPI T20 is fitted due to oil-immersed brakes that are submerged within the oil, does not provide heat and has a longer life and less maintenance. It is provided with power steering to provide smooth ride and comfortable handling of the Tractor Farmtrac 60 EPI T20. The Farmtrac 60 EPI T20 comes with 6 spell type PTOs with a typical 540 or 540 reverse PTO at a power output of 43 hp. The Farmtrac 60 EPI T20 is easy to operate and can be used in quite a few 30 applications including impulse. The Farmtrac 60 EPI T20 has a pretty robust design withstand ...
the rigors of farming activities. The Farmtrac 60 EPI T20 is durable and versatile is commonly used in crops such as rice, wheat, sugarcane and others crops. The Farmtrac 60 EPI T20 includes a lift capacity of 1800 kg that is suitable for a wide range of types such as cultivators, rotavators, plows, planters, and others.
Engin
Advanced direct injection engines rated at 1850 ERPM produce the highest power and make the engine fuel efficient.
Speed
India's first tractor with 20 speed gear box gives the versatility of speed for different soil conditions for 30% more productivity.
Hydraulics
Heavy duty automatic depth and draft control hydraulic lift makes tractors to perform better in all conditions
---
Farmtrac 60 EPI T20 Specifications
ENGINE Specification
Horsepower (HP)
50 HP
Engine Capacity in cc
NA
Engine RPM
1850 RPM
Cylinder
3
Air Filter
Cooling Type
TRANSMISSION Specifications
Clutch
Single / Dual
Type of Transmission
Full Constant mesh
Forward Speed
2.7 - 31 kmph
Reverse speed
4.1 - 14.5 kmph
No of Forward Gears
16
No of Reverse Gears
4
BRAKES Specifications

More tractors by Farmtrac Tractors

Type of Brake
Oil Immersed
Turning radius with brake
3500 mm
STEERING Specifications
Type of Steering
Power Steering
Steering Adjustment
NO
PTO POWER Specifications
Type of PTO
6 spline
PTO RPM
540, Reverse
PTO POWER in HP
43 HP
FUEL TANK Specifications
FUEL TANK Capacity(Liters)
60 liters
DIMENSION AND WEIGHT
Weight
2340 kg
Wheelbase
2225 mm
Overall Length
3460 mm
HYDRAULICS Specifications
Lifting capacity
1800 kg
TYRE SIZE Specifications
Front Tyres
7.5 X 16
Rear Tyres
14.9 X 28
Drive Type
Drive type
2WD
---
This website belongs to farming and farming machinary. Created and Managed by khetiwadi development team. Content owned and updated by khetiwadi.
Copyright © 2020 KHETIWADI. All Rights Reserved.
---