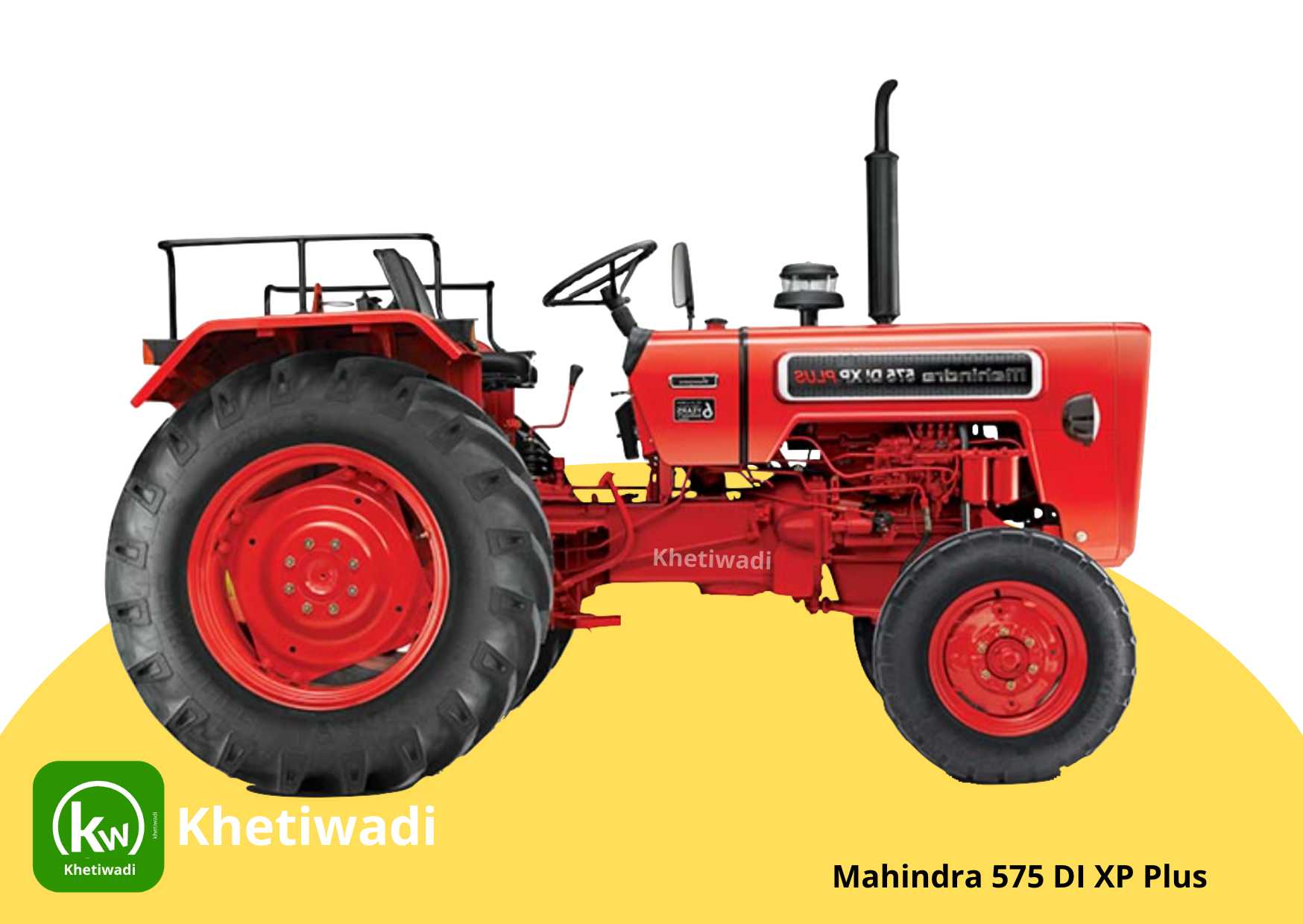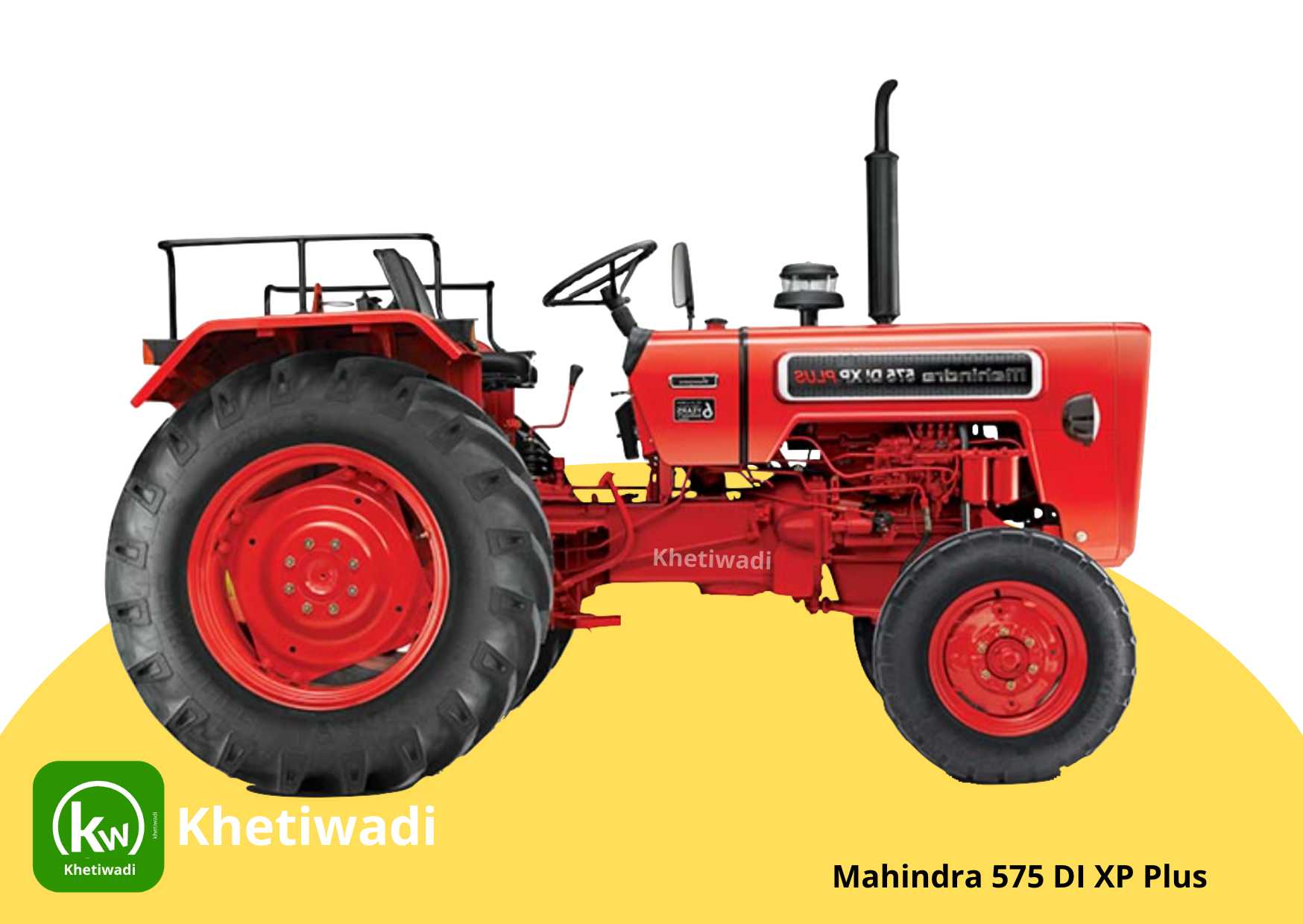 Mahindra 575 DI XP Plus
Price : ₹ 5,60,000 - ₹ 6,29,000
Engin Power : 47 HP PTO Power : 42 HP Gears : Forward Gears : 8 Reverse Gears : 2 Type of Steering : Mechanical / Power Steering Type of Brakes : Oil Immersed Brakes Lifting Capacity : 1500 kg
पेश है नया बेहद टफ महिंद्रा 575 डीआई एक्सपी प्लस
महिंद्रा ट्रैक्टर, एक अंतरराष्ट्रीय कंपनी जिसने 30 से अधिक वर्षों के लिए 30 लाख से अधिक ट्रैक्टरों का निर्माण किया है, इस बार एक कठिन महिंद्रा 575 डीआई एक्सपी प्लस प्रदान करता है।
महिंद्रा 575 डीआई एक्सपी प्लस ट्रैक्टर अपनी श्रेणी में सबसे कम ईंधन खपत के साथ बेहद शक्तिशाली हैं। अपने शक्तिशाली ईएलएस डीआई इंजन, उच्च अधिकतम टोक़ और उत्कृष्ट बैकअप टोक़ के कारण, यह सभी कृषि उपकरणों के साथ बेजोड़ प्रदर्शन देता है। उद्योग में पहली बार 6 साल की वारंटी के साथ महिंद्रा 575 डीआई एक्सपी प्लस वास्तव में कठिन है।

Introducing the very tough Mahindra 575 DI XP Plus
Mahindra Tractors, an international company that has manufactured over 3 million tractors for over 30 years, this time offers a tough Mahindra 575 DI XP Plus.
Mahindra 575 DI XP Plus tractor is extremely powerful with lowest fuel consumption in its class. Owing to its powerful ELS DI engine, high maximum torque and excellent backup torque, it d...
elivers unmatched performance with all agricultural equipment. The Mahindra 575 DI XP Plus with an industry first ever warranty of 6 years is really tough.
---
Mahindra 575 DI XP Plus Specifications
ENGINE Specification
Horsepower (HP)
47 HP
Engine Capacity in cc
2979 cc
Engine RPM
2000 RPM
Cylinder
4
Air Filter
3 stage oil bath type with pre cleaner
Cooling Type
NA
TRANSMISSION Specifications
Clutch
Single / Dual
Type of Transmission
Constant Mesh
Forward Speed
3.09 - 31.25 kmph
Reverse speed
4.3 - 12.4 kmph
No of Forward Gears
8
No of Reverse Gears
2
BRAKES Specifications

More tractors by Mahindra Tractors

Type of Brake
Oil Immersed Brakes
Turning radius with brake
NA
STEERING Specifications
Type of Steering
Mechanical / Power Steering
Steering Adjustment
NO
PTO POWER Specifications
Type of PTO
6 Spline
PTO RPM
540
PTO POWER in HP
42 HP
FUEL TANK Specifications
FUEL TANK Capacity(Liters)
NA
DIMENSION AND WEIGHT
Weight
1890 kg
Wheelbase
1960 mm
Overall Length
NA
HYDRAULICS Specifications
Lifting capacity
1500 kg
TYRE SIZE Specifications
Front Tyres
6 X 16
Rear Tyres
14.9 X 28
Drive Type
Drive type
2WD
---
This website belongs to farming and farming machinary. Created and Managed by khetiwadi development team. Content owned and updated by khetiwadi.
Copyright © 2020 KHETIWADI. All Rights Reserved.
---